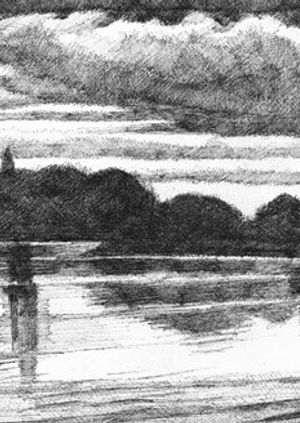 Poetry Afloat - Milton Keynes
3rd Aug 2019 19:00 - 21:00
Add to Calendar
2019-08-03 19:00:00
2019-08-03 21:00:00
Europe/London
Poetry Afloat - Milton Keynes
Step on board Fiodra for an immersive evening of words, images and film exploring our inland waterways.# Exhibition: "Small Box of River" - a collaboration between artist Jake Attree and poet Robert Powell.# Prints: from members of the Guild of Waterway Artists.# Film-poems: four collaborations between poets and creative film-makers.# Poetry: selected readings (by the crew) from past Canal Laureates and from a recent anthology of boaters' poems.This informal evening has been created by Bob Chase and Moira Jenkins as part of their summer arts tour of the Grand Union, the Regent's Canal and the River Wey. Visitors are encouraged to share their responses to the work and their own canal experiences.The exhibition will be open from 18:00 and the first film will be shown at 19:00. The last film will be at 21:00Poetry AfloatA Small Box of RiverLocation: Moored in Great Linford Manor Park near the ponds. https://barge-fiodra.eventcube.io/events/19384/poetry-afloat-milton-keynes
Live virtual stream event
Event Details
Step on board Fiodra for an immersive evening of words, images and film exploring our inland waterways.
# Exhibition: "Small Box of River" - a collaboration between artist Jake Attree and poet Robert Powell.

# Prints: from members of the
Guild of Waterway Artists.
# Film-poems: four collaborations between poets and creative film-makers.
# Poetry: selected readings (by the crew) from past Canal Laureates and from a recent anthology of boaters' poems.
This informal evening has been created by Bob Chase and Moira Jenkins as part of their summer arts tour of the Grand Union, the Regent's Canal and the River Wey. Visitors are encouraged to share their responses to the work and their own canal experiences.
The exhibition will be open from 18:00 and the first film will be shown at 19:00. The last film will be at 21:00
Location: Moored in Great Linford Manor Park near the ponds.